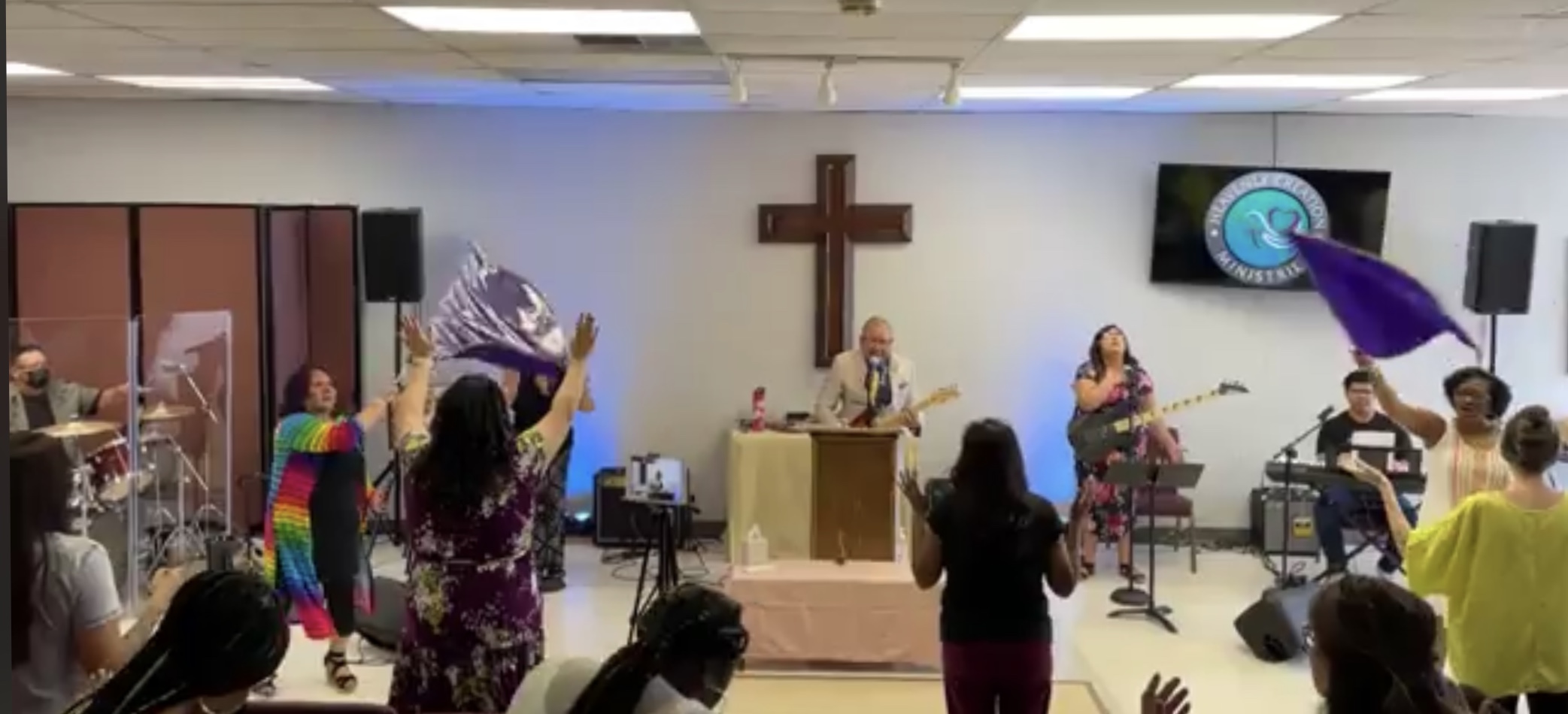 WELCOME TO HEAVENLY CREATION MINISTRIES
Heavenly Creation Ministries is a place where all people of all ages, races, and backgrounds come together to worship Jesus Christ. We want all of our church members and honored guests to feel welcomed and loved.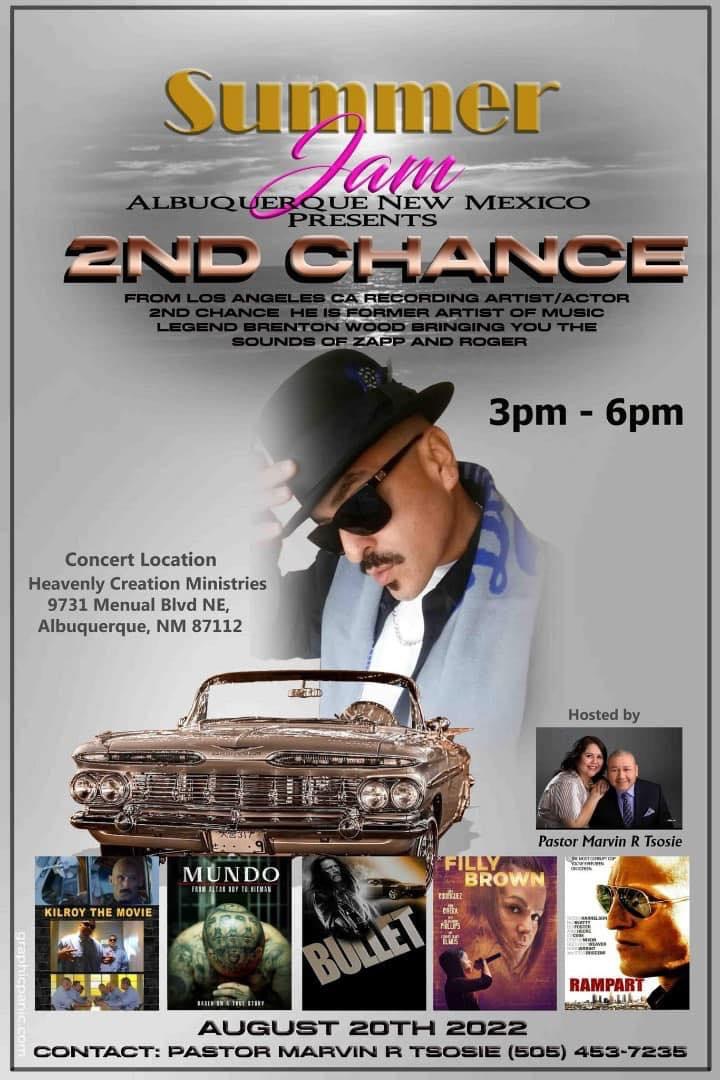 "SUMMER JAM" - GUEST SPEAKER - 2ND CHANCE
Are you ready Albuquerqu, NM?
Heavenly Creation Ministries is bringing out Evangelist Michael Gonzales aka 2nd Chance from Los Angeles, CA. He is a recording artist/actor and former artist of music legend Brenton Wood bringing you the sounds of Zapp and Roger.
This will be a Free Event. Come out and listen to his powerful testimony on how God has changed his life for His Glory. You will be inspired and blessed.
Be sure and invite someone, as seats are limited.
Also, we look forward to seeing you soon on our next Sunday or Wednesday church service.
Pastor Marvin Tsosie,
Heavenly Creation Ministries, Abq NM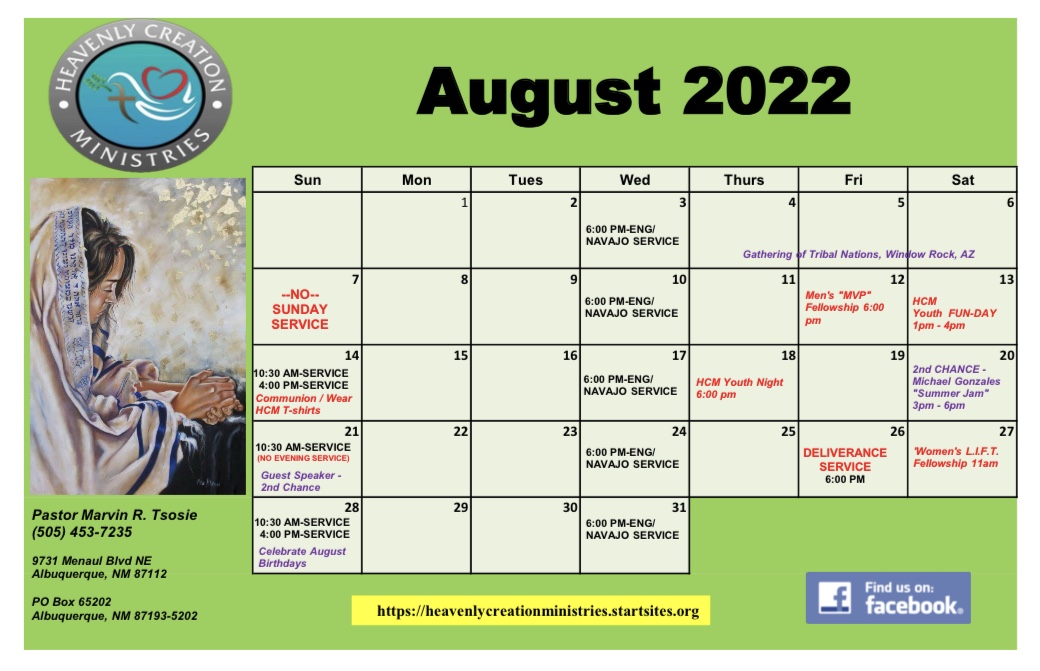 AUGUST 2022 CALENDAR
Please view our monthly calendar for services and events. All are welcome.
Events are subject to change.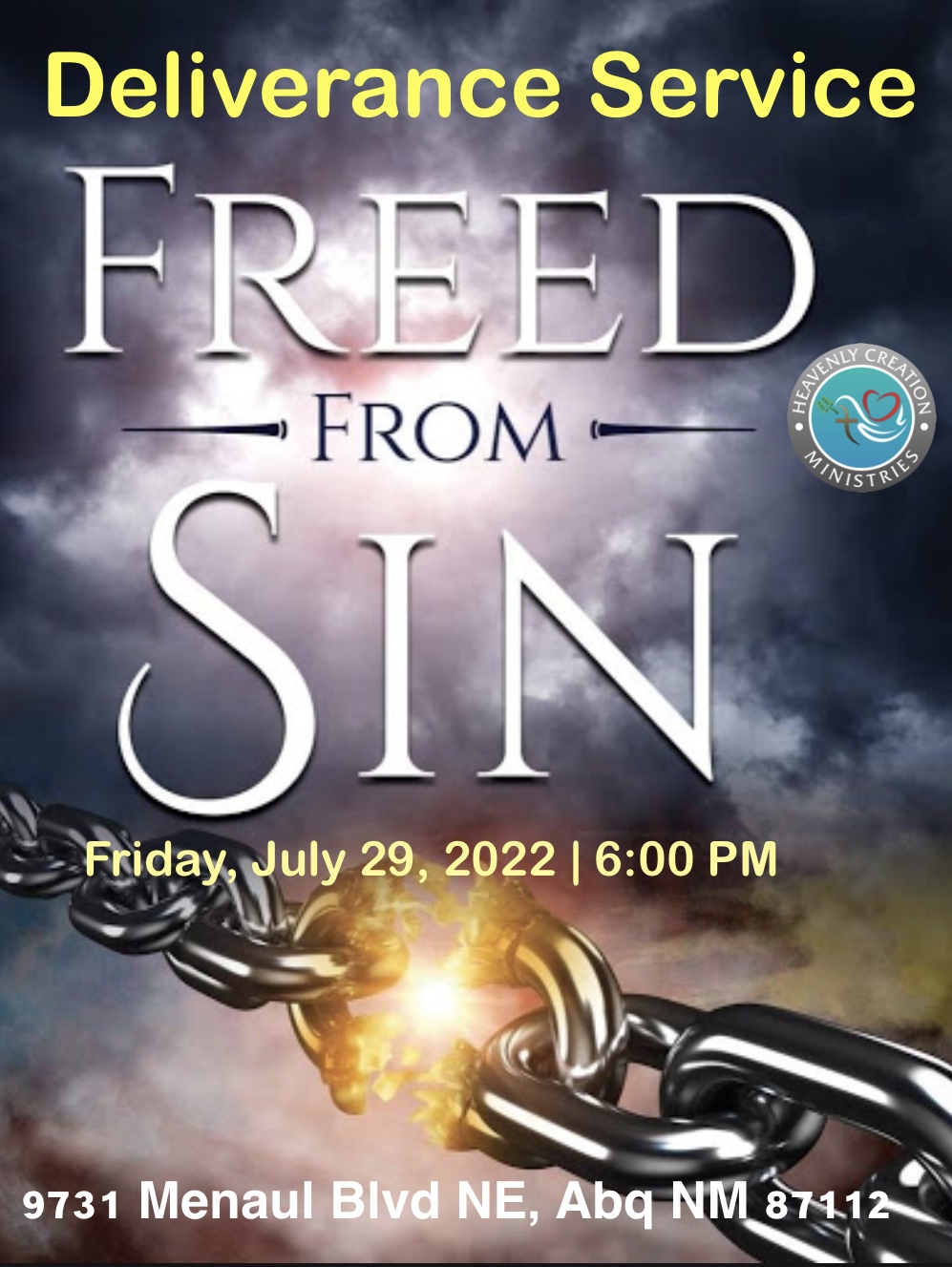 DELIVERANCE SERVICE
Join us for our monthly "Deliverance Service" every last Friday of each Month. *Unless their is an upcoming recognized Holiday, we will push it to a different day.
"And these signs will follow those who believe: In My name they will cast out demons; they will speak with new tongues; they will take up serpents; and if they drink anything deadly, it will by no means hurt them; they will lay hands on the sick, and they will recover.". Mark‬ ‭16:17-18‬ ‭NKJV‬‬

"But this is what was spoken by the prophet Joel: 'And it shall come to pass in the last days, says God, That I will pour out of My Spirit on all flesh; Your sons and your daughters shall prophesy, Your young men shall see visions, Your old men shall dream dreams. And on My menservants and on My maidservants I will pour out My Spirit in those days; And they shall prophesy." ‭‭Acts‬ ‭2:16-18‬ ‭NKJV‬‬
Meeting Days and Times
Choose a service to attend
Sunday Morning Service
Sunday 10:30 AM
Sunday Evening Service
Sunday 4:00 PM
Intercessory Prayer
Wednesday 5:15 PM
Wednesday Evening Service (English/Navajo)
Wednesday 6:00 PM
Hi! We are Heavenly Creation Ministries
OUR VISION
OUR VISION
to build people, relationships, our community, and God's Kingdom.
*"to build" means: to establish, to strengthen, and to encourage
OUR PURPOSE
1. To bring into existence that Jesus Christ is Lord and Savior of your life
Romans 10:9 (NKJV) "that if you confess with your mouth the Lord Jesus and believe in your heart that God has raised Him from the dead, you will be saved."
2. To make stable (steady and unchanging) your temperament and behavior as you grow in your relationship with Christ.
1 Corinthians 15:58 (NKJV) "Therefore, my beloved brethren, be steadfast, immovable, always abounding in the work of the Lord, knowing that your labor is not in vain in the Lord."
3. To strengthen (make stronger, more powerful, grow in strength) yourself. As a born again believer, the power of God lives within you.
Romans 8:11 (NKJV) "But if the spirit of Him who raised Jesus from the dead dwells in you, He who raised Christ from the dead will also give life to your mortal bodies through His Spirit who dwells in you."
OUR DESIRE
to establish you, strengthen you and encourage you –
so that you will establish, strengthen and encourage others.
OUR MOTTO
"Where God's Word & Spirit Bring Freedom."
Luke 4:18 (NKJV) "The Spirit of the Lord is upon Me, Because He has anointed Me to preach the gospel to the poor: He has sent Me to heal the brokenhearted, To proclaim liberty to the captives, And recovery to sight to the blind, To set at liberty those who are oppressed.
We are a non-denominational multi-cultural church located in Albuquerque, New Mexico. We are a 501(c)3 non-profit organization.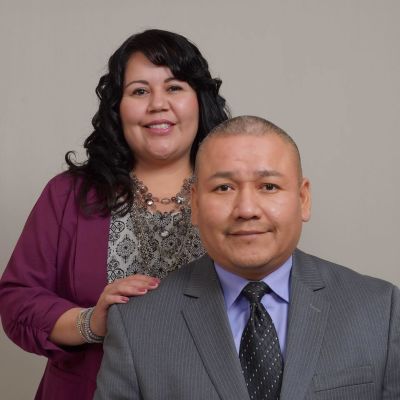 GIVING to Heavenly Creation Ministries
We value your investment in the Kingdom.
Welcome to our online donation center.
Not having cash or check on hand doesn't have to hold you back from giving, you can give today online. To do this, please click the button below to submit your one-time gift. You can also give to Heavenly Creation Ministries at our gatherings on Sundays & Wednesday or by mail. If you would like to mail in your finances, please make out the check to Heavenly Creation Ministries Inc. and mail it directly to:
Heavenly Creation Ministries, Inc. PO Box 65202, Albuquerque, NM 87193-5202
Giving is a principle that is taught throughout the entire Bible. When we tithe and give, we are expressing worship in a tangible way by putting God first in our lives, all while allowing us to be a part of the most important work in life that is spreading the Good News of Jesus Christ!
Thank you so much for your faithfulness and generosity in partnering with us to see the Gospel advanced in Albuquerque and beyond. There is no organization with more potential to change the world than the local church!
We will be blessed when we respond to God with generosity. (Proverbs 11:25)
We are a non-denominational multi-cultural church located in Albuquerque, New Mexico. We are a 501(c)3 non-profit organization.
Get in touch
Do you want to know more? We'd love to hear from you!
Heavenly Creation Ministries
9731 Menaul Blvd NE, Albuquerque , NM 87112
(505) 453-7235